Graduation marks the start of a new stage in life. Unfortunately for Hong Kong millennials, it also comes with new types of challenges. According to a study by New Century Forum, the median monthly starting salary of a university graduate is $14,396 in 2017, almost $6,000 less than their counterparts 30 years ago.
With limited income, some fresh graduates might get lost in the full city life in Hong Kong. With the soaring property prices and living costs, financial planning is essential to those who wants a stable quality of life. The first step to this is to understand the common financial mistakes fresh graduates make and how to avoid them. Let's see if it rings a bell 😉
1. Lack of financial management
After getting their first job, some graduates may be overwhelmed by their first paycheck and may be prone to overspending, especially in a place that was dubbed as having one of the unhealthiest shopping habits in the world. The lack of control on spending may lead to post purchase regrets and, even worse, debt accumulation. A way for graduates to avoid this is to adopt a habit of using expense tracking apps like Planto to help manage their finances by setting a monthly budget and monitoring their expenses.
2. Spending too much on housing
Housing is an eternal problem for everyone in Hong Kong. Being the sixth most expensive city for expats to live in, rent can get very expensive for expats and locals who want to live independently. According to Jim Wang, a blogger from Wallethacks, one should maintain a 20-30-50 budgeting ratio when it comes to daily expenses, meaning one should spend around 30% of their income on housing.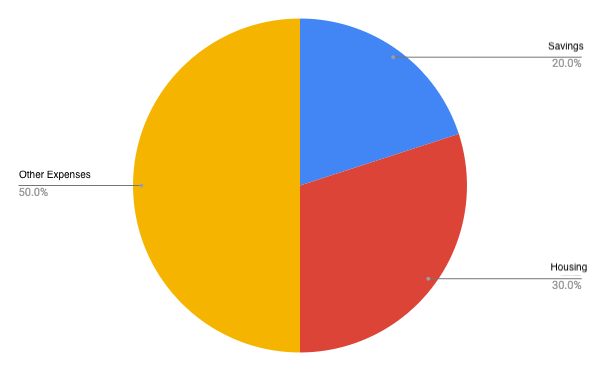 Although expensive, graduates can also be smart about how much to spend on housing. Luckily, they now have more housing options with the new trend of co-living spaces like Weave and Bibliotheque. Not only can one save money on living, one might also get to know interesting people!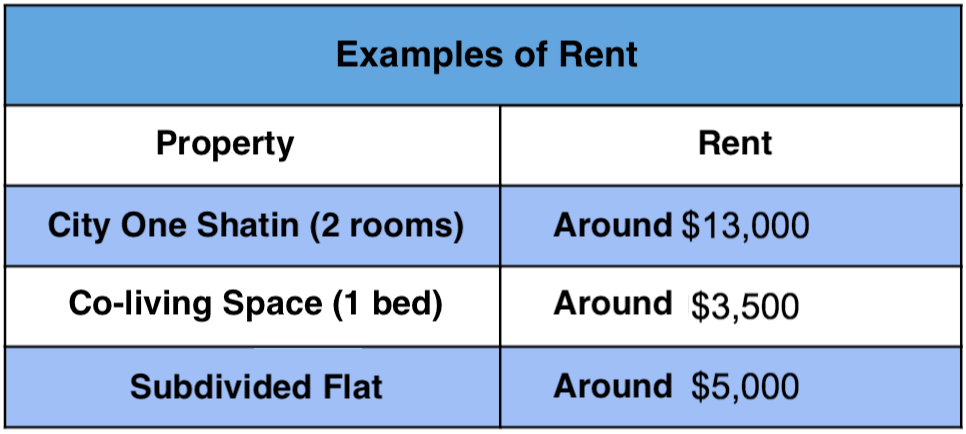 3. High entertainment cost
Sure, in a metropolitan like Hong Kong, you can always party all night long. However, the cost for an exciting life, or nightlife, in Hong Kong can be pretty high. It is not hard to spend $500 if you go out for food and drinks with your friends without proper planning. However, it is a mistake to think that this is the only way to have fun in Hong Kong. There are many low cost alternatives. These including going on hiking trails that have magnificent views and planning your night out properly by using some amazing apps that provide awesome discounts like The Entertainer and Storellet.
4. Neglecting investments
Investing might seem far to fresh graduates. However, there are loads of advantages of investing early in life such as having the capacity to take on more investment risks and making use of the power of compounding. There are many resources available online that teaches beginners on how to invest. Well-planned investments can improve overall financial stability, increase savings and help you achieve your financial goals.
5. Poor credit card management
Once you have a stable income, you can start applying for credit cards. It certainly brings a lot of convenience in life, especially in such a cashless society. Yet, to some, it might be a pandora's box opening. Instant gratification might be tempting, but it could be very dangerous. According to a study by Hong Kong University's public opinion programme, Hong Kong people aged 18 – 35 spend 36% of their monthly income on purchases made with credit cards and take 19 months to pay back their loans. The scariest thing about credit card debts is the snowball effect. If you ignore it, it could become a serious financial burden and may even affect your credit scores.
If you are a recent graduate and need an extra hand, you can always check out some useful personal finance apps like Planto to track your expenses and give you due date reminders. Planto helps you manage your finances so that you can reach your life goals such as buying your first home, travelling around the world or getting married.