With the soaring living costs (unlike our salary), saving money is becoming harder and harder, especially for millennials. Here are the top 5 tips to save on transport expenses!
1. MTR Early Bird Discount (till 31 May 2019)
Getting up early does not only keep you from being late for work, it can also help you to save money. From Monday to Friday (except public holidays), between 7:15 and 8:15 a.m., Adult Octopus holders can enjoy a 25% fare discount when exiting from the below stations.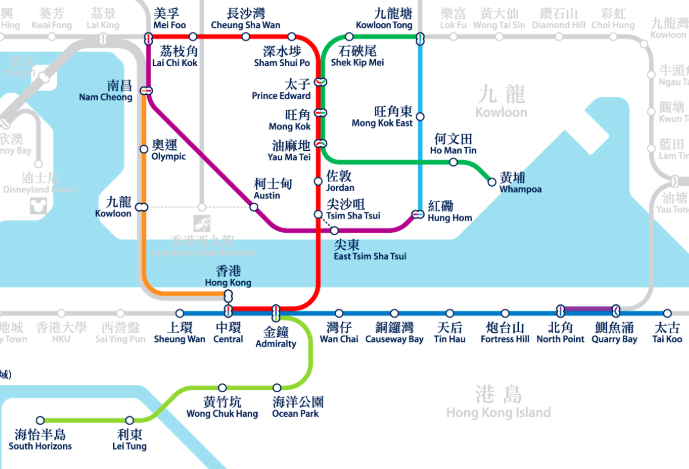 2. MTR and KMB Monthly Pass
Crossing the harbour, or "getting over the ocean", to get to work is not cheap. If you are also strained by this costly journey, do check out the monthly passes offered by MTR or KMB, and save up a few hundred dollars.
Here are the prices of MTR Monthly Pass Extra and KMB Monthly Pass:
West Rail Line (Tuen Mun – Nam Cheong): $515
West Rail Line(Tuen Mun – Hung Hom): $600
Tung Chung Line (Tung Chung – Nam Cheong): $405
Tung Chung Line (Tung Chung – Hong Kong): $635
East Rail Line (Sheung Shui / Wu Kai Sha – East Tsim Sha Tsui): $485
KMB Monthly Pass: $780
Let's say John lives in Tuen Mun, and he works in North Point 22 days a month.
If he uses the Adult Octopus card, 1 trip would cost $28.4, making a monthly total of $1,249.6.
However, if he uses Tuen Mun – Nam Cheong Monthly Pass, his transport expenses would be decreased to $999, almost 20% off!
Remarks: Fare and discounts might be adjusted from time to time, please refer to the and official website.
3. MTR Fare Savers
Can you imagine saving $2 from a single tap? Go to an and immediately save $2 for your next ride from designated stations. Although most of the Fare Savers might not be at the most convenient spots, the short detour will be worth an extra daily saving of $2.
4. Government Transport Expense subsidy
Is your new year resolution to save more money? Start up saving up to HKD300 per month with the Public Transport Subsidy Scheme. If your monthly public transport expense is over $400, you can enjoy a 25% subsidy over the excess amount, claiming up to $300 a month! You can get the money starting from 16 Feb 2019. Click are more details.
5. Octopus credit card promotion
Octopus works with credit card companies to provide transport expense rewards, like , , and If you choose smartly, you can enjoy tons of cash rebates and rewards.
About Planto
is a Hong Kong fin-tech start-up that brings the new generation a revolutionary intelligent personal finance application. We are generously supported by iDendron, from The University of Hong Kong and Cyberport to help Hong Kong users to manage their finances and save money, starting their journeys towards life goals like purchasing a flat, getting married, travelling and studying.
Like the page and follow our now to receive useful tips on personal finances!