Wealth is the accumulation of your everyday effort. Renowned English journalist, Caroline Frost, had to take out a hefty loan to finish her master's degree. Determined to pay off the debt as soon as possible, she made five changes in her everyday grind, and successfully saved $42,700 (HKD, applied to all amounts below) all within a year. Read on to know how she did it! This content is brought to you by .
Prep lunches — $20k saved
$133 was how much Caroline used to spend on lunch and dessert everyday. After switching to homemade salad, fruits, yoghurt and cheese, she was able to cut her lunch expense down to $265 per week. Persisting through the year, this saved her a whopping $20,014.
If you work in one of the typical business districts of Hong Kong, you are hard-pressed to find an eatery that will serve a meal for below $50. That's $18,250 around the year, and you can easily save a large chunk of it by preparing your own lunches.
Quit coffee — $10k saved
A Starbucks coffee is a morning routine to many. Mediocre taste aside, it was also a $41-a-day habit for Caroline that gave her nothing but a caffeine addiction. By cutting store-bought coffee altogether, she saved herself $10,458.
For the unrelenting coffee lovers, Nespresso is a great alternative. At $988 for the base machine (and this is just its regular price) and around $3.5 per pod, your investment pays for itself after just 27 servings of the concentrated brain fuel!
Bubble tea is another staple for many HKers in recent years. Averaging at $30 a cup (and 300kcal if you care), you would save yourself a lot of silver and guilt by exploiting your office pantry's dusted teabags instead.
Walk to work — $10k saved
Caroline used to spend $630 a week on public transport. She was able to cut her weekly transport fares down to $438 by changing her daily commute routine, i.e. get out two metro stations early and walk to the office. This healthy switch saved her $9,984 over 12 months.
Understandably, the bustling tempo of this city might not allow such leisure. But fret not, with an abundance of regular , as well as the Public Transport Fare Subsidy Scheme, shedding transport expenses is a walk in the park.
Switch to cheaper hair products — $1.5k saved
Caroline has always preferred upmarket brands when it comes to shampoo and hair conditioner, but things got hairy for her wallet when each bottle cost her at least $85. A simple search in the drugstore netted her quality substitutes at $25 per bottle, saving her around $1,500 across the year.
In fact, the difference in quality of non-medical hair products is often negligible between brands. Check out the Consumer Council's reports to get the biggest bang for your buck.
Cancel your subscriptions — $744 saved
Caroline had a monthly subscription of Vanity Fair. It was certainly a shame that the coffee table of her apartment would look less posh, but cancelling the subscription plan saved her $744 for the rest of the year.
With the subscription model so prevalent these days (streaming services, loot crates, newspapers and magazines, etc.), the least we can do is to find that one underused service and cut it out of our life.
(This article is sourced from this original publication with permission from . Translations have been made by Planto.)
Tip: Track, Analyse and Control Your Expenses in One App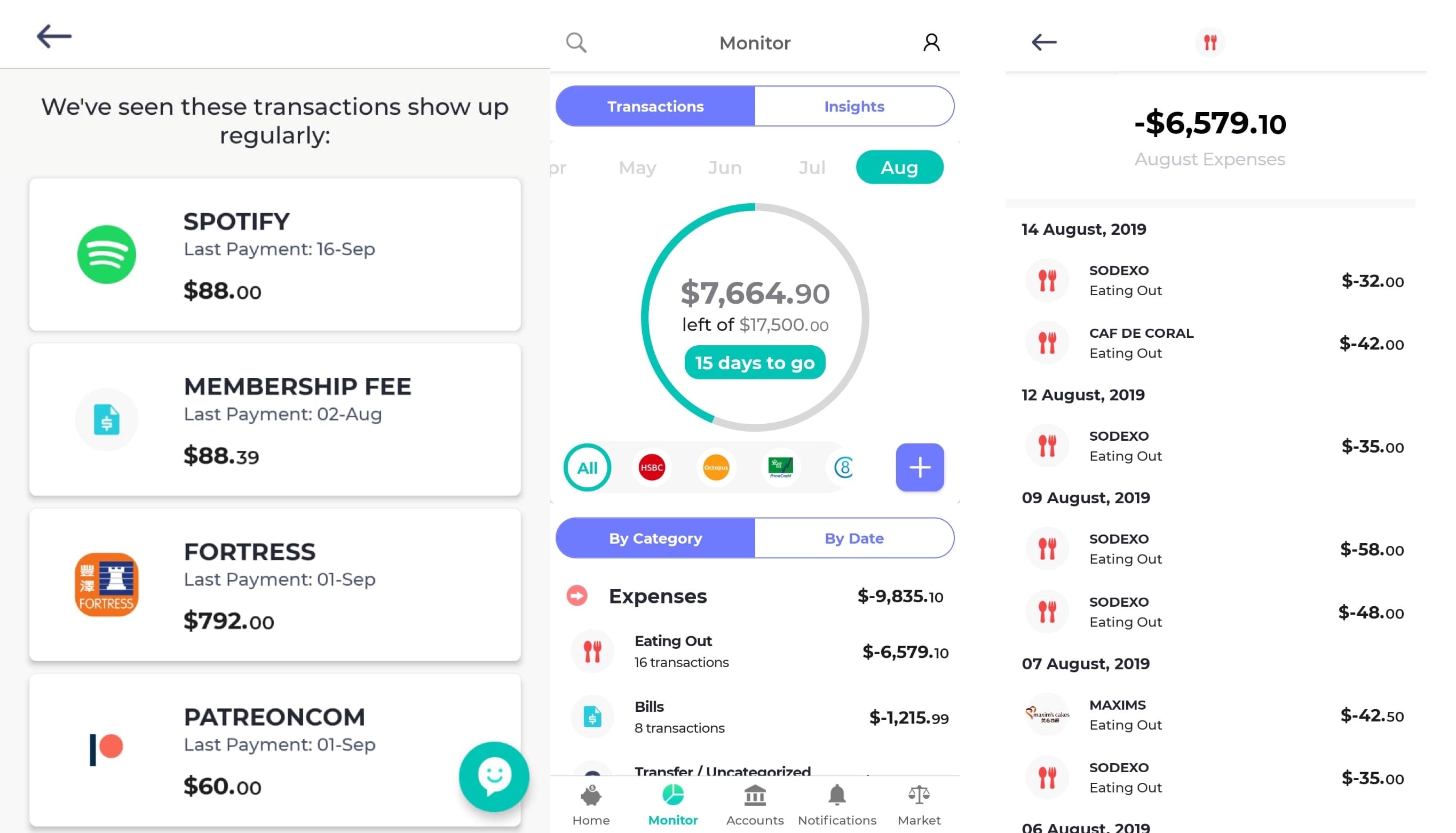 One of the standout functions of Planto, an integrated finance management app, is to and reminding you of your subscriptions. Make better financial decisions with your consumption habits in the palm of your hand. .
Recommended Reads: