Linking BCT
First-time Logging In
If you have never logged on to your MPF online account, you will need to go on their website to setup your password.
Go to BCT's website
Obtain your password / verification code by clicking on the top blue box on the right. Follow the instructions to reset your pin.
Once you receive your verification code, go back to the login page and setup your password by clicking on the lower blue box on the right.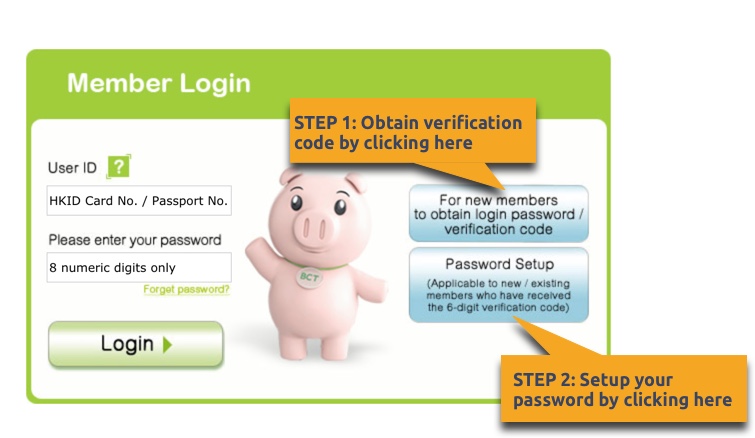 Password Reset
No big deal. It's pretty easy to reset your password!
Go to BCT's website
Click on Forgot Password?
Reset your password by following BCT's instructions
Planto Login
Input your HKID without the brackets (e.g. A1234567) as your Username
Enter your 8 numeric password (digits only) under Password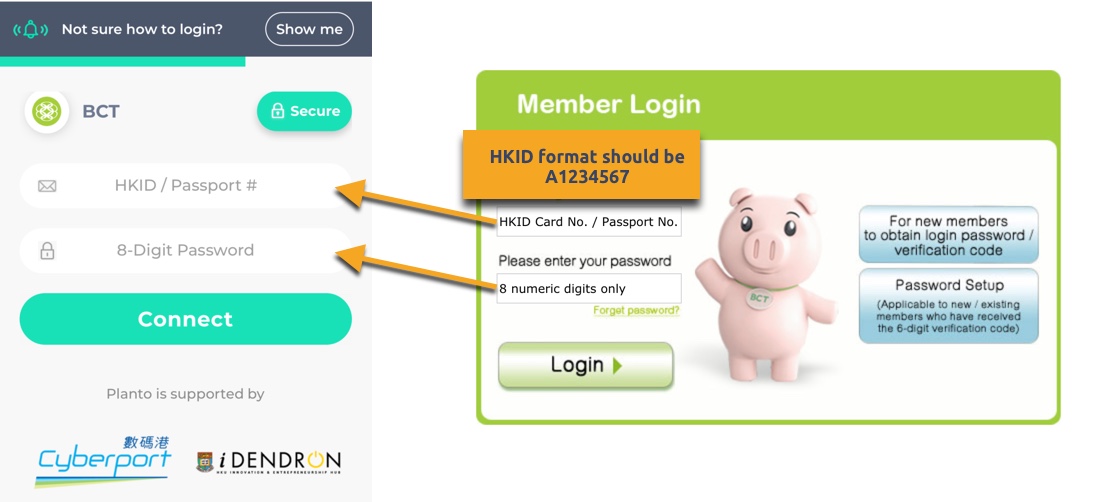 Still having trouble?
Reach out to us via the in-app Live Chat any time if you face issues linking your accounts!