Tap & Go
Just like with other banks, you need to make sure that you have an internet Tap & Go account.
Log on to the Tap & Go mobile app
Tap the menu button on top left
Tap the "Help" button
Select "Create Tap & Go Online Account"
Once you create an account, simply activate the account and login to Tap & Go on web from this link: https://custportal.tapngo.com.hk/en/login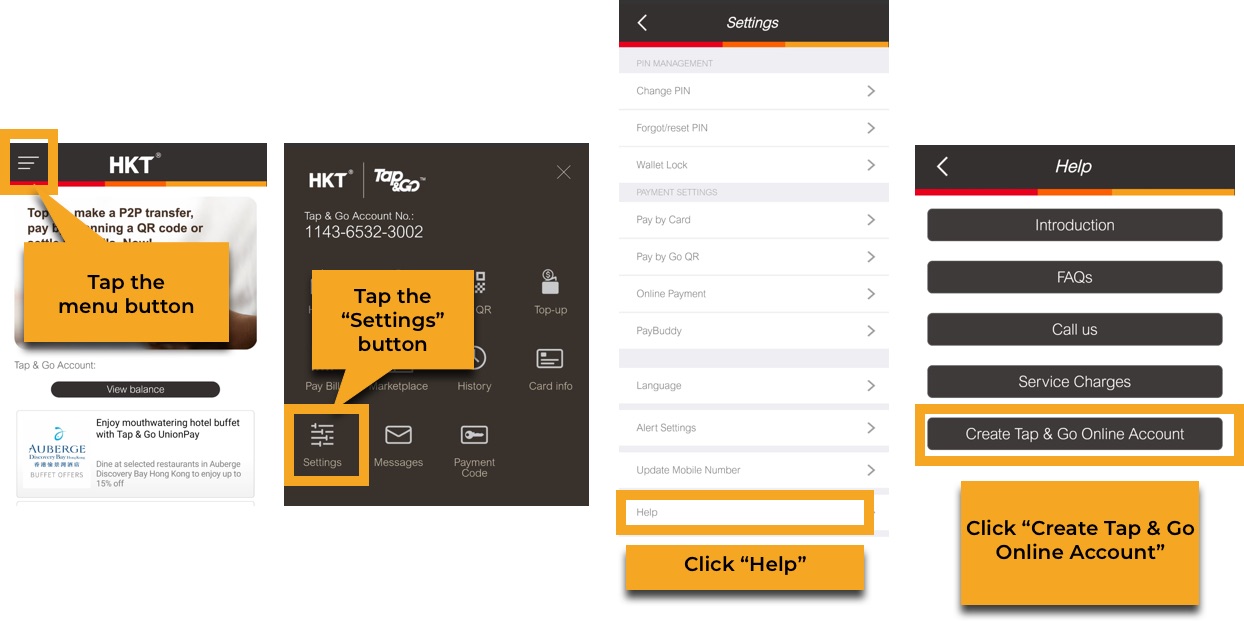 Still having trouble?
Reach out to us via the in-app Live Chat any time if you face issues linking your accounts!